You can reach us at:
Lahore Pakistan – Head Office
67 Jafar Town
Jan Mohamad Road
Lahore, Punjab
Pakistan
Phone: + 92 42 352 32855
Cell: + 92 321 955 5954
Email: info@akbarint.com
Rawalpindi - Branch Office
KRL Service Road
Anwer Colony Shakrial
Rawalpindi, Punjab
Pakistan.
Phone: + 92 300 955 5954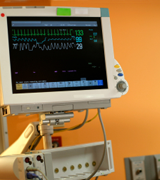 About Us
Akbar International® is a subsidiary of Akbar Group International. The group is engaged in Import & Export business since 1995 and has earned the respect of millions in the business community. Akbar Group International has over the years become pioneer in trade sector across the globe for all sorts of commodities and products.
These are the companies that make Akbar Group International a market leader and proudly "The Gateway to the Business Community"
United States

Gateway Imports

Chicago, IL 60614

Phone: +1 872 235 7638

Phone: +1 516 308 2155

adil@gateway-imports.com

ENGLAND

FAIRTRADE INTERNATIONAL (UK) LTD

Unit 9, Boroughton Trade Center

Salford, Manchester

M7 1UH, U.K.

Phone:: +44 161 832 7181

Fax: +44 161 834 8214