You can reach us at:
Rawalpindi - Head Office
KRL Service Road
Anwer Colony Shakrial
Rawalpindi, Punjab
Pakistan.
Phone: 92.51.447.9480
Fax: 92.57.261.0953
Email: info@akbarint.com
Lahore
SW-IV-S-68-43, Saeed Building
Sham Naghar Road Chubarji
Lahore, Punjab
Pakistan
Phone: 92.51.447.9480
Fax: 92.57.261.0953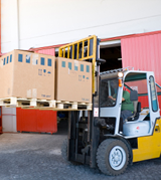 Shipping Information
Domestic Shipping
Most purchases are shipped from our warehouse in Islamabad, Pakistan. within 7 - 10 business days from receipt of your order.All products are shippable some restrictions apply for further question please don't hesitate to contact us.
We do not profit from shipping. Should you charge Rush shipping, or if we're shipping your order internationally, your shipping cost will be exactly the same as we are charged by whichever shipping company is used to deliver your package. Warehouse pick-up is available 7 days a week, Please make arrangement's before pick-up.
International Shipping
If you'd like to make a purchase and have it shipped internationally, please send us an email at shipping@akbarint.com.
Be sure to include a list of the products you'd like to purchase, your shipping address, phone number, and the email address to which we should send a invoice. A member of our Customer Service team will contact you to make all the arrangements (we currently only accept Wire transfer, Visa, MasterCard, PayPal payments for orders shipped abroad).
We ship worldwide, we have warehouses in Canada, United Kingdom, and Pakistan, Please don't hesitate to contact us at info@akbarint.com